Posts Tagged 'CPAC'
So the Occupy Wall Street folks have invaded the Conservative Political Action Conference (CPAC) and tried to disrupt one of the largest annual gatherings of Conservative activists.
(UPDATE)
As unearthed by Daily Caller, apparently, some protestors don't know what CPAC is or why they are protesting.  But they are making $60 per person to show up. Isn't America great!  Oh… wait… that wouldn't fit the OWS narrative, would it?
While the OWS movement is still trying to be relevant, it is going to continue to lose influence and momentum because of the radical elements that keep it going.  The Democrats who identified and associated with OWS early on will see their words come back to haunt them between now and November.
***
Obama's supposed "accommodation" to try to quell the outcry of the HHS ruling that would force Catholic-run institutions to offer contraception and abortion-inducing drugs in their health insurance coverage does not accommodate at all.  To require health insurance companies to offer such services free of charge to those covered does not change the fundamental conscience issue raised by the Church.  The only reason these services are available "for free" is because there is a health plan at all.
This is an underhanded political ploy.  Obama is essentially maintaining the status quo, while at the same time appearing to be reasonable.  He knows the Church will still oppose, but he is counting on Bishops looking unreasonable to parishioners.
***
The Republican nomination for President has to be the most interesting primary process in U.S. history.  Wow.
***
Can you believe that it's February already?
As they say in Congress, "point of personal privilege."
My daughter Kate (isn't she the cutest thing!) surprised me a few weeks ago when she said that she wanted to play t-ball.  Today was opening day for our little league, and I'm so proud that she wants to test her ability.  My gracious wife dealt with two kids (Adam is also playing) going through opening day while I was attending CPAC in D.C.  Thankfully, I won't miss her first game which isn't for another two weeks.
Good luck Kate and Adam!  Your dad is sure proud of you both.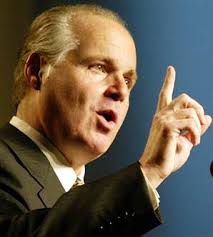 CPAC ended with a bang with a closing speech by Rush Limbaugh.  It was a tour-de-force that will go down in the annuls of CPAC speeches as one of the best ever.  He had the audience of thousands (and thousands more packed into three separate ballrooms watching on big screens) on its feet dozens of times during his speech.
After the speech I grabbed a bite to eat at Stoney's in D.C.  At a table near me, I overheard a lady sitting with three of her friends talk about how she was flipping through channels and came across Rush Limbaugh on CSPAN.  She said that she had never listened to him before and that she was surprised by "how good he was and how funny he was."  She went on to provide an explanation about how Rush explained what he meant when he said that he "hoped Obama failed."  She argued, with skeptical dinner mates, that Rush's point was that Obama's policies are very bad for the country and that his desire that Obama fail, was justifiable because he disagreed with the policies.
I was riveted by the conversation, which was difficult to hear at times (not only was it kind of loud, those who know me well, know that I am nearly completely deaf in my left ear, and they were sitting to my left).  As friends made comments, she came back with responses.
I don't know whether she convinced her friends that Rush was right, but she was clearly a newly minted ditto-head who was vigorously defending him only hours after hearing him for the first time.  Now that is the power of persuasion, especially when it is articulated in a clear, concise and humorous way. Well done Rush.
CPAC 2009 will be remembered as the beginning of the resurgence of the conservative movement.  There was a multitude of great speeches ranging from Members of Congress, Governors, activists and personalities.  Gov. Mark Sanford and former Governor Mitt Romney proved that they are viable for a presidential run in 2012.  Rush Limbaugh proved that he will continue to be the conscience of the conservative movement. Young conservatives in attendance proved that there is plenty of energy and vigor to continue the fight.  
And CPAC proved that it remains the preeminent conservative conference for the movement. Make plans now to attend CPAC 2010 from February 18-20, 2010.  You'll be glad you did.
Newt Gingrich spoke to a packed house at CPAC.  He came in, through the crowd, with "Eye of the Tiger" blaring.  Newt is a pretty low-key guy – he never yells during speeches or gets all that emotional, so it was a bit of a cognative dissonance for me.  The crowd was huge – this is the largest CPAC in history – more than 8,500 attendees.
Gingrich still has rock star status with conservatives, particularly young conservatives.  He is a great speaker – smart, witty, descriptive and very funny.
I have mixed feelings about him, having watched him first-hand as Speaker.  I'm probably too critical – because there is no doubt that he is inspiring thousands upon thousands of conservatives into action, and that is a very good thing.
And, as he left the stage, "We will rock you" blared.  Conservatives are pretty pumped up right now.
Go to www.cpac.org to see the speeches.
Sometimes the greatest men are those least known among us.  Tonight, CPAC honored one of its founders, long-time Human Events Editor-in-Chief, Tom Winter.
Tom Winter is probably one of the most influential figures in the conservative movement that you have never heard of, or if you have heard of him, know very little about.  He likes it that way. He is one of the most humble activists in the movement, and a towering figure.
Winter grew up under humble circumstances in Teaneck, NJ. He earned a spot at Harvard, getting both an undergraduate degree and a Masters in Business.
He caught the political bug and at the age of 24 went to D.C. seeking a job on Capitol Hill. However, 1961 was not a good year for Republicans on the Hill and there were painfully few jobs available.  A friend told him about an opening at Human Events and he got the job as assistant editor and has been there ever since.
He didn't just mark time, however.  In 1964 he became the editor, leading the effort to support Goldwater's candidacy in the press.  Two years later, he and a friend, Alan Ryskind, bought Human Events and continued to report on the issues of the day from a distinctly conservative viewpoint.
Shortly after getting to D.C. he met a young lady and they started dating. And dating. And dating.  She worked for Senator James Buckley (brother to William F. Buckley) and then, in 1976 for Senator Orrin Hatch.  Finally, in 1978, Tom married her, ending what is to believed to have been one of the longest courtships in the history of D.C.
As award presenter M. Stanton Evans reminded the CPAC crowd tonight, Tom Winter was the Founder of Conservative Victory Fund, the brainchild of the independent expenditure campaign that American Conservative Union ran on behalf of Reagan's presidential bid in 1976, and co-founder of both ACU and CPAC.
It is believed that the personal highlight of his professional career was when President Ronald Reagan hosted an event at the White House for Human Events. Human Events was a must-read for Reagan, starting in the 60's and through his years in the White House.  Reagan paid a special tribute to Human Events in this video.
Tom has always persevered.  Even after his stroke in 2003, he barely missed a beat, never failing to be a force for the conservative cause.  He continues to put up the fight, a fight that he says he will wage until he dies at his desk. 
He is, as M. Stanton Evans said, one of towering leaders of the modern conservative movement and the greatest unsung heroes for the cause.


Most of all, Tom Winter is a husband and a father.  He cherished his family and he held sacred the summer weekends the family would share in Rehoboth Beach, DE.  There was no event – no wedding, no funeral, no reception, no dinner – that Winter would attend on any weekend between May and September.
He was obviously touched and humbled tonight as he received his award, and there was even a hint of well-earned pride.  But he was never more proud than when he walked his daughter, Abby, down the aisle a few weeks ago as she married her sweetheart in a ceremony that was presided over by the same priest who had married Tom and his sweetheart nearly 33 years earlier in the same beautiful St. Peters on Capitol Hill.
That sums up Tom Winter the man. Quiet diligence to a cause greater than himself, and absolute devotion to the greatest cause of all, his family.  Well done, sir. Well done.
I'll be blogging from CPAC for the next couple days.  I'll be commenting on speeches by Sen. Tom Coburn, Congressman John Shadegg, RNC Chairman Michael Steele, Gov. Mark Sanford and Rush Limbaugh who concludes the conference on Saturday evening.
For those who don't know, CPAC is the premiere conservative event each year.  It was at CPAC in 1974 that Reagan launched his Presidential run against Ford in 1976 with a speech about America being the "City upon a Hill" (sound familiar?)
To learn more about CPAC, go here.